"Small bulk" underground
Views: 3019
Tank location.
Tank location must be approved by the LPG distributor.
A tank cannot be installed in an area known to be subject to flooding. It will preferably be underground installed in an elevated area. If in doubt, favour an installation with a weather- tight cover.
Siting rules are set by the orders and regulations of the concerned country, according to storage capacity.
A lift vehicle must always be able to access the chosen location by at least 5 meters. This location will be tagged by signalling markers provided by the distributor.
Civil engineering work.
The excavation, of sufficient size, must comply with the diagrams provided here after
(provide a minimum of 0.60 m around the tank to be buried).
The excavation floor must be levelled out and graded by adding compacted sand if necessary, to the exclusion of all other materials.
The tank is equipped with a built-in ballasting device.
The excavation is refilled with earth or sand in case of rocky soil (river or quarry sand, to the exclusion of sea sand and clinker sand).
Connection.
The connection of the tank or tanks must be done using an expansion or safety loop. Equipotential connection.
Twinned tanks must be linked by an equipotential copper braid connection and hooked up to the connecting jacks of anodes placed beneath the covers.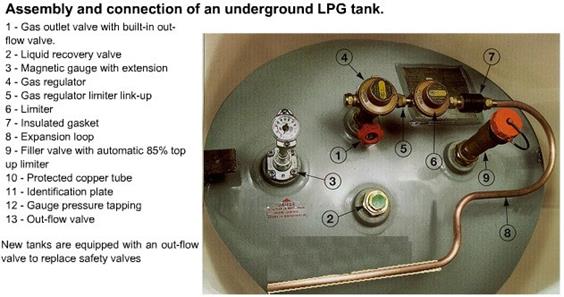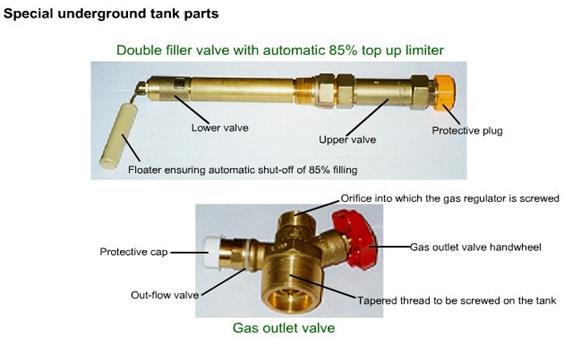 Standard dimensions of underground tanks
1 underground tank "front view"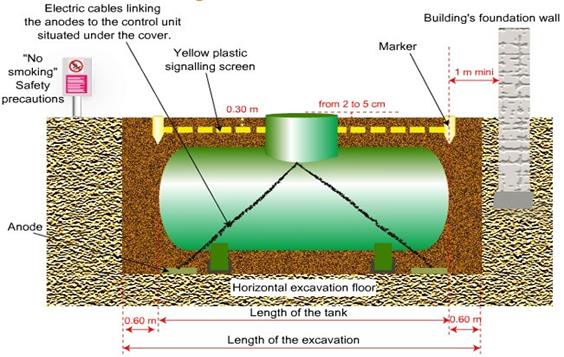 1 underground tank "side view"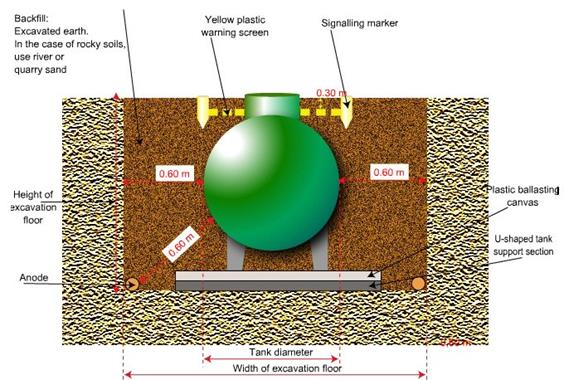 1 underground tank with weather-tight cover "front view"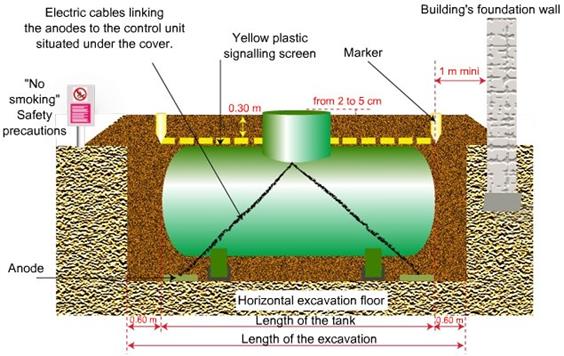 1 underground tank with weather-tight cover "side view"
Installation of an underground tank